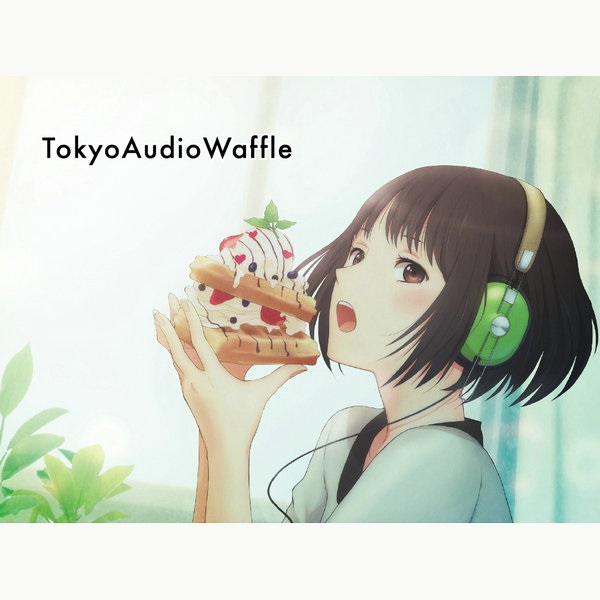 Current version: 1.0.
Upgradable: —
Overview: en;Dolphin Records is a doujin circle best known for its Tokyo Audio Waffle series. The albums of the series are relaxing and has its own theme — food. It's usually chilling electronic music like progressive house, sometimes it's spiced with delicious vocals by Satoko (砂糖子). Main composers: Motome Nakaji (中路もとめ), Yukihide Nino (新乃ユキヒデ).
en;Dolphin Records is involved with really various range of genres like hip hop, d'n'b, techno etc.
Official site: en;Dolphin Records
Links: lossless (mirror), lossy (mirror)
Changes: —
Notes: —
Discography:
[2010.10.31] CLip Service
[2010.12.30] Trash Section – 惑星レディオジャック
[2011.10.30] Princess On The Floor
[2011.12.31] Re-FAKE OST
[2012.08.11] I LOVE THIS WORLD
[2012.12.31] Eternal Dark Madness
[2012] SPIN!!
[2014.11.29] スノー・スノー・スノー
[2015.08.16] 夏と原稿用紙
[2015.08.16] 夏の傾向、夏の対策
[2015.10.26] SCREAMING SUICIDE
[2013.04.29] Tokyo Audio Waffle
[2013.08.12] Summer Frappe
[2013.10.27] Maple Mont-blanc
[2013.12.31] Winter Fondue
[2014.07.23] Sweet Electronic Compilation
[2014.08.17] Travel Sound Sandwiches
[2014.12.30] Bitter Sweet Shopping
[2015.05.23] Melty Time -Separat-
[2015.05.23] Sugary Talk [Assort] [2015.10.25] Pinky Cream >>Paradox<<