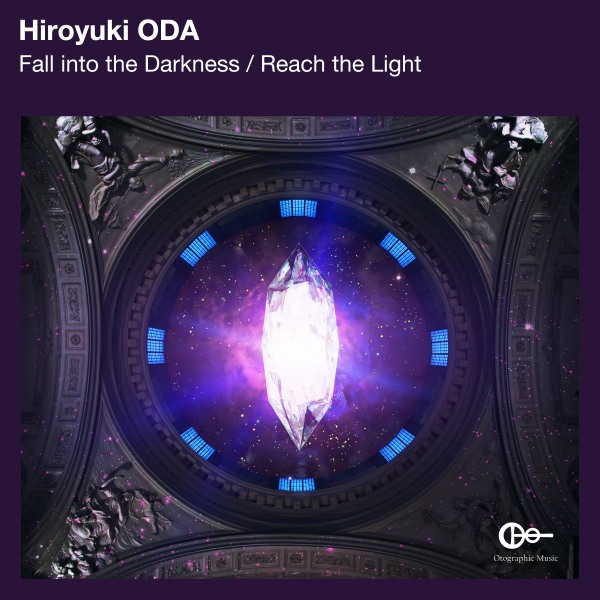 Current version: 4.0
Upgradable: Yes.
Otographic Music is a Japanese electronic music label run by Kenji Sekiguchi. It was started in 2009 and has a focus on high-quality progressive house and trance music. The label is probably the most major trance/house label in Japan and is also known outside of Japan. Artists: Nhato, aran, Hiroyuki ODA, KaNa, Kazusa, KIWAMU, Kyohei Akagawa, Masanori Yasuda, OCOT, Ryunosuke Kudo, Shingo Nakamura, Tin5ha.
official site, Otographic releases can be bought in digital format from beatport, Amazon etc.
Links: lossless (mirror), lossy (mirror)
Changes: new albums.
[OTO-001] Nhato – Tokyo Blue Pipe
[OTO-002] Kyohei Akagawa – Aurobind/Kindheit
[OTO-003] KIWAMU – Elegance/Birth
[OTO-004] KaNa – Flower Of Snow
[OTO-005] Kyohei Akagawa – Airo/Parker
[OTO-006] Hiroyuki ODA – Thirty Remixes
[OTO-007] Hiroyuki ODA – Ignite/Implusion
[OTO-008] KIWAMU – Rest
[OTO-009] Tin5ha – Clear Blue Sky
[OTO-010] Nhato – Far East Garden
[OTO-011] Hiroyuki ODA – Transmigration
[OTO-012] KaNa – Uluru
[OTO-013] Trio EP
[OTO-014] Tin5ha – Remember the Sunset/NE.JI.MA.KI
[OTO-015] Masanori Yasuda – What A Wonderful Summer
[OTO-016] Hiroyuki ODA – Revive EP
[OTO-017] Shingo Nakamura – Behind The Sunset/Scroll
[OTO-018] Nhato – Tokyo Blue Pipe (Remixes)
[OTO-019] Nhato – Etude Remixed EP
[OTO-020] Masanori Yasuda – Kalos Eidos (Remixes)
[OTO-021] KIWAMU – Galaxy Kiss
[OTO-022] Kyohei Akagawa – As No World Idealized
[OTO-023] Nhato – Another Morning (KaNa Remix)
[OTO-024] Nhato – Eureka/Past And Then
[OTO-025] OCOT – Exit To Heaven
[OTO-026] Kyohei Akagawa – Abendrot/Anbruch
[OTO-027] Masanori Yasuda – Ajisai
[OTO-028] aran – Golden Yellow
[OTO-029] Hiroyuki ODA – Meridian/Parallel
[OTO-030] Shingo Nakamura – Days (Remixed)
[OTO-031] Hiroyuki ODA – Ascension
[OTO-032] Kenji Sekiguchi – Into The Dawn
[OTO-033] Nhato – Kaede
[OTO-034] Taishi – Boundary Layer
[OTO-035] KIWAMU – Life Style
[OTO-036] Kyohei Akagawa – Kaikisen
[OTO-037] Kenji Sekiguchi – Fading Dusk
[OTO-038] Shingo Nakamura – Mauve/Rubans
[OTO-039] Nhato – Ibuki
[OTO-040] Taishi – Chronicle/Glint In The Dark
[OTO-041] KIWAMU – Antidepressant
[OTO-042] Nhato – Ibuki (Dominant Space Remix)
[OTO-043] Nhato – Rinne EP
[OTO-044] Hiroyuki ODA – Fall Into The Darkness – Reach The Light
[OTO-045] Kenji Sekiguchi – Remembrance
[OTO-046] Dominant Space – Kinetic Energy
[OTO-047] Kyohei Akagawa – Amaoto To Kimi
[OTO-048] Nhato & Kenji Sekiguchi – Refrain
[OTO-049] Dominant Space – Interstellar
[OTO-050] KaNa – Mimage
[OTO-051] Hiroyuki ODA – Polaris
[OTO-052] Taishi – Seraph
[OTO-053] Kenji Sekiguchi – When Stardust Falls
[OTO-054] Nhato – Tokyo Blue Pipe (Kenji Sekiguchi Remix)
[OTO-055] Nhato – Enigma
[OTO-056] Kenji Sekiguchi – Underwater
[OTO-057] Masanori Yasuda – Die So Slowly
[OTO-058] Hiroyuki ODA – Yozora 2020
[OTO-059] Nhato – Enigma (Kazusa Remix)
[OTO-060] Nhato feat. Glascat – One Step Forward
[OTO-061] Kyohei Akagawa & Kenji Sekiguchi – Kaze Yawaraka (Kenji Sekiguchi Remix)
[OTO-062] Dominant Space – Imagination
[OTO-063] Hiroyuki ODA – Flower (2021 Rework)
[OTOC-001] Hiroyuki ODA – Thirty
[OTOC-003] Nhato – Etude
[OTOC-004] Shingo Nakamura – Days
[OTOC-006] Otographies