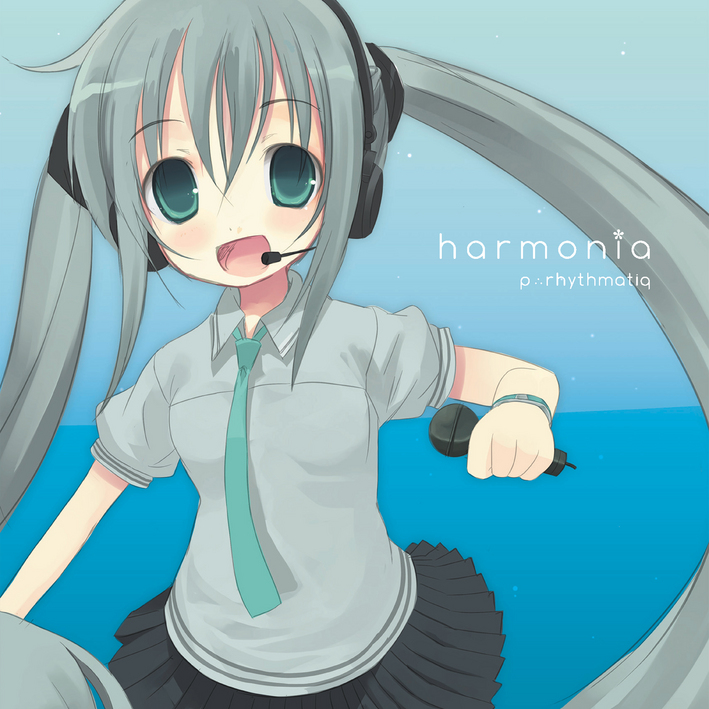 Current version: 1.0.
Upgradable: -.
Overview: P∴Rhythmatiq is a circle formed during March 2008 by three members: Aether_Eru, Noah, and Yuu-P. All of them compose vocaloid songs, primarily (electro) house. They have also been working with KTG sometimes.
Official site.
Links: lossless (mirror), lossy (mirror)
Changes: -.
Notes: -.
Discography:
[2008.10.13] 七色リミックス
[2008.11.30] P∴Rhythmatiq act:02
[2008.12.29] P∴Rhythmatiq EXTRA
[2009.02.22] P∴Rhythmatiq act:03
[2009.05.07] P∴Rhythmatiq act:04
[2009.08.15] Harmonia
[2009.08.15] P∴Rhythmatiq Rock!! Special demo CD
[2009.09.06] P∴Rhythmatiq Rock!!
[2009.11.15] P∴Rhythmatiq act:05
[2009.12.30] P∴Rhythmatiq Trial mix
[2010.02.07] P∴Rhythmatiq Re:act
[2010.05.09] P∴Rhythmatiq act:06
[2010.07.19] P∴Rhythmatiq act:07
[2010.08.14] Constella
[2010.10.30] P∴Rhythmatiq Trad
[2010.11.14] P∴Rhythmatiq Dark side
[2010.12.31] P∴Rhythmatiq act:08
[2011.06.12] P∴Rhythmatiq act:09
[2011.08.13] P∴Rhythmatiq He:arts
[2011.11.19] P∴Rhythmatiq Trad II
[2011.12.31] P∴Rhythmatiq act:10
[2012.04.28] Symphonia
[2012.12.15] BALLAD COLLECTION
[2013.12.30] FolQ-Lore
[2014.11.15] P∴Rhythmatiq act:11