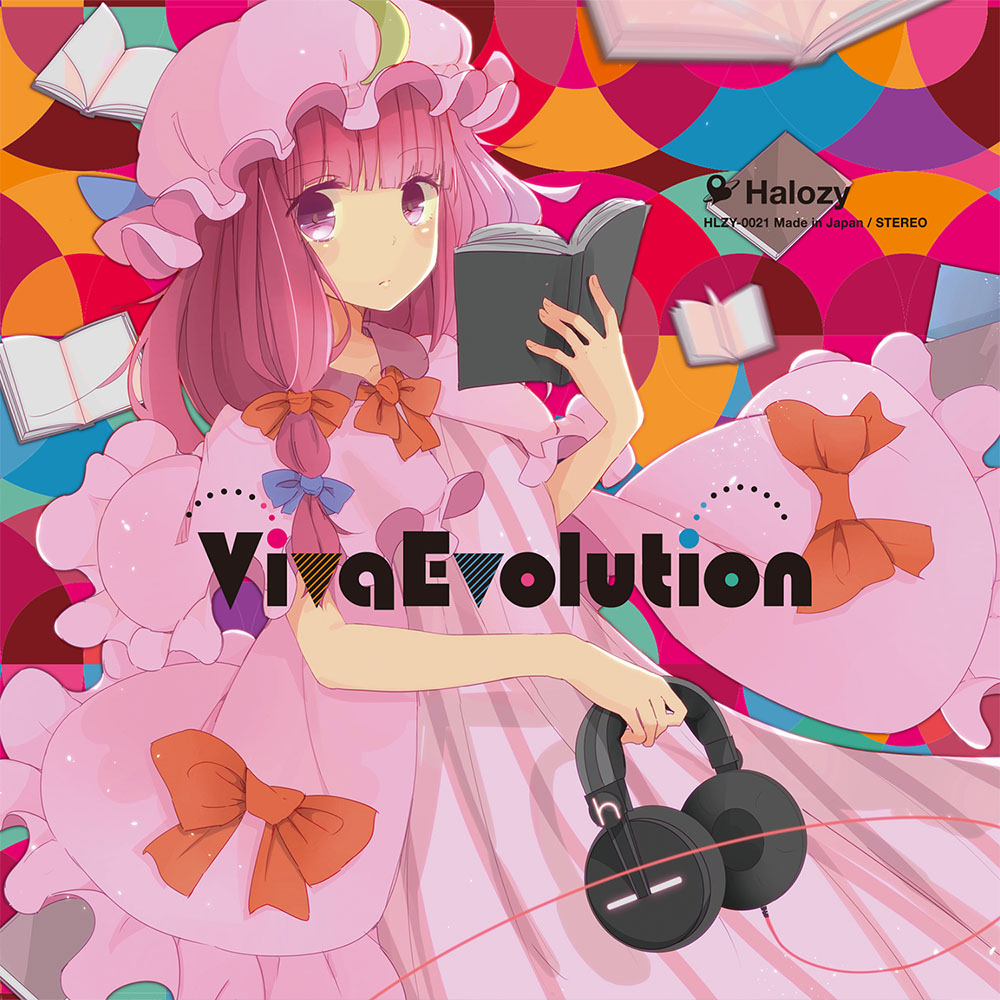 Current version: 2.0
Upgradable: No.
Overview: Halozy is a touhou circle borned in 2009. Electro house, trance, EDM + female vocals is the core of the circle. Many well known doujin singers made appearance on the circle's works, such as Misato, Nanahira, Hotaru, Tsubaki, ℃iel et al. You can also find many connections with LiLA'c Records, EastNewSound, DiGiTAL WiNG, A-One and other circles. Sumijun is a leader of the circle, who's doing arranges, writing lyrics and sings sometimes.
Links: lossless (mirror), lossy (mirror)
Changes: New release system (separated flacs & advanced tags), some rips were replaced with better ones.
Discography:
[2009.05.05] H -Heart and Beat Technology-
[2009.08.15] Crescendo Planet
[2009.10.11] NEXTRA
[2009.12.30] Starry Presto
[2010.03.14] Heartcore Forte
[2010.08.14] Ultimate Synthesis
[2010.12.30] Cosmic Armonica
[2010.12.30] Halozy Alternative Outside 2010 Winter
[2010.12.30] Halozy Remixes vol.1
[2011.05.08] 9YEN
[2011.08.13] Aqua Trytone
[2011.08.13] Halozy Best vol.1
[2011.08.13] Halozy Remixes vol.2
[2011.12.30] TOHO Cyber TRANCE 赤 HALOZY TRANCE COLLECTION
[2011.12.30] Tonic Triangle
[2011.12.30] Tonic Triangle Instrumental
[2012.04.30] 物凄い勢いで酔ってみた
[2012.05.27] Future Love
[2012.05.27] Future Love Instrumental
[2012.08.11] Cinematic Disc
[2012.08.11] Cinematic Disc Instrumental
[2012.12.30] Snow Melody
[2012.12.30] Snow Melody the Instrumental
[2013.04.29] TOHO R&B HOUSE Party Vol.0
[2013.05.26] 物凄いベスト
[2013.08.12] TOHO R&B HOUSE Party Vol.1
[2013.12.30] TOHO R&B HOUSE Party Vol.2
[2014.05.11] Halozy Best Vol.2