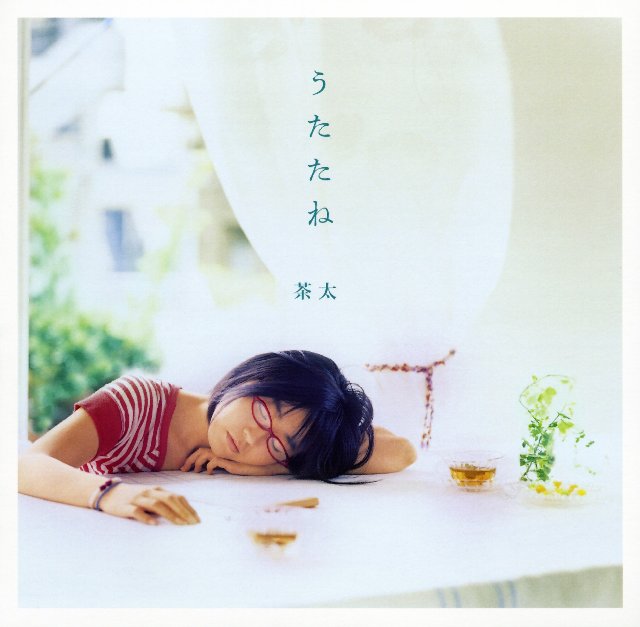 Current version: 1.0.
Upgradable: -.
Overview: Chata is one of the most well-known female singers on doujin scene. She's famous for her kind and cute voice, but not only. On the doujin scene, she is mainly associated with Usagikinoko (ウサギキノコ) and my sound life circles, but her circle's participation list is almost endless. Main song composers: bassy, iyuna, bermei.inazawa, ぺーじゅん. Chata is also sung many eroge songs, as well as few songs for anime (CLANNAD, yotsunoha etc). This batch doesn't include her songs on Barbarian On The Groove, Voltage of Imagination, EastNewSound circles. For hardcore fans here is a list of missed songs, according to tww.gozaru.jp:click.
Links: lossless (mirror), lossy (mirror)
lossless DDL (MEGA) pass: uploadedbykiramekizora
Changes: -.
Albums
[2007.03.21] murmur
[2008.04.23] 空の記憶
[2008.06.25] ちゃたのわ
[2008.11.26] Greole
[2009.04.29] 茶太 Works Best
[2010.05.19] なないろ
[2010.11.24] 茶太 Works Best Ⅱ
Anison
[2008.02.29] OVA「よつのは」 主題歌マキシシングル
[2008.08.02] 好きだよ Best Ⅱ
Doujin
[2006.08.13] CLOVER SONGS
[2006.12.31] CLOVER ALBUM
[2007.04.29] ワスレナゴハン
[2007.08.17] 駿太/雪の轍
[2008.10.13] くろねこのサンバ
[2008.12.29] りんごレストラン
[2009.08.15] 52度の彼方/抱き抱える腕
[2010.05.05] みどり/百万の眠り
[2012.08.11] Favour
[2012.12.31] Life
[2013.08.12] Lust
[2008.12.29] 崩闇葬歌
[2010.10.31] 崩闇葬歌Ⅱ
[2004.08.15] ムネノイタミ
[2009.08.15] 春
[2011.08.13] ひなた
[2012.08.11] Private Films
[2012.12.31] マージナルブレンド
[2008.12.29] Cocoon
[2009.08.15] 桜
[2010.08.14] ハツコイノウタ
[2010.12.31] 茶太のゆく年くる年
[2011.08.13] 深夜の怪談ラジオ
[2010.10.31] 夢の駆ける島
[2010.10.31] 夢の駆ける島
[2006.04.29] fractal
[2006.10.09] crystal
[2007.04.29] rainbow
[2007.10.08] fundamental
[2010.05.05] light
[2011.05.01] new way to the star
[2012.04.30] way and unknown
[2012.04.30] wordless garden
[2012.08.11] your sound vision
[2012.10.28] square vision
[2013.04.29] re:construction
[2009.08.15] 睡眠都市
[2009.10.11] 虹色ポップス [2011.12.30] lack of reason
[2005.08.14] living
[2006.08.13] Aperio
[2009.12.31] 而立~さよなら20代~
[2011.12.31] ハート
[2003.08.16] + 誓い +
[2006.08.13] eclipse
[2007.08.17] たぶん青春
[2007.12.31] さびしんぼう。
[2008.12.29] eclipse 改
[2009.12.30] Kaleidoscope
[2010.08.14] 落日
[2012.12.31] セツナメモリア
[2013.08.12] 白昼夢
[2004.12.30] 未来のエネルギー
[2009.12.30] none
Game songs
[2000.08.12] 流れる雲を抱きしめて2マキシシングル
[2006.12.01] キミの声がきこえる 予約特典 SPECIAL DISC
[2007.06.29] 恋する乙女と守護の楯 ソフマップ特典
[2008.07.23] Soon/ラブ ライス
[2009.02.27] Like a Butler SPECIAL DISC
[2009.09.18] LOVE×EVOLUTION ソフマップ特典ディスク
[2010.05.27] スズノネセブン! ~Rebirth★knot~ スペシャルミュージックCD
[2010.11.26] 風ヶ原学園スパイ部っ! 主題歌マキシシングル
[2011.05.27] 愛しい対象の護り方 SPECIAL DISC
Singles
[2007.06.20] Bravery ~辿り着きたい君へ~
[2007.08.22] うたたね
[2007.10.26] メグメル/だんご大家族
[2008.05.03] 「水平線まで何マイル」イメージソング
[2008.08.15] とらじまのたてわき、しっぽうた
Single tracks